4Moms


https://www.4moms.com/
4 Moms, Mamaroo, Mama Roo, Bouncer, Rocker, Swing 4 Moms is a new brand created in America, there cool and unique designed are making many people racing to buy there brand. The 4 Moms mamaRoo plush is the same great mamaRoo with a softer, plush seat fabric that\'s even more comfortable for your baby. Just like the classic, the plush seat is machine washable and easy to zip in and out of your mamaRoo. Key features are the 5 unique motions based on real movements, Plug in to the MP3 player, detects obstructions, five speeds, suitable from birth to 25 pounds.
The BabaSling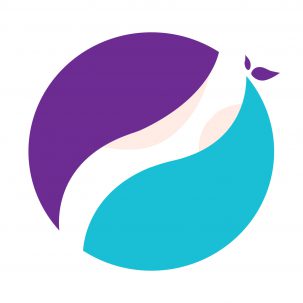 http://www.babaslings.com/
The Babasling baby carrier is a revolution in design, comfort and simplicity. The hammock style baby sling is perfectly shaped to support a newborn
Baby Go-Go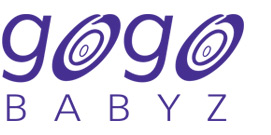 Baby Gogo have become a popular brand in the baby product market, becoming well known in the baby care market for their high quality parasols, the essential starting gift for all babies and young children outside, shading baby
Bubblebum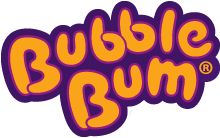 http://www.bubblebum.co/
The latest design in child booster seats by BubbleBum. This is a lightweight portable brightly coloured car booster seat for children aged 3-11 years. It is inflatable, but when deflated this Bubblebum booster seat folds flat so that it can be carried in a rucksack or a handbag. This product is an ideal solution for holidays, coach journeys, school trips or car sharing as UK law states that every child under the age of 12 years and shorter than 135 centimetres must travel with a child seat or booster seat to help avoid injury in the event of an accident. Booster seats keep your child safe in the car when used with the standard 3 point adult seat belts. The fun, colourful inconspicuous design means that your child will be happy to use the seat without the stigma of riding in a baby seat. For mum and dad, the price is reasonable and pays for itself after just one week if going on holiday, taking into account the cost of hiring car booster seats from car hire firms. The seat is deflatable, portable and foldable so can be fitted into a small bag or in the boot of the car. Using a booster seat can help to reduce the preventable injuries and fatalities of children in car accidents; they are the essential safety item for car journeys, Bubblebum can help you comply with UK safety legislation, while reducing the risk of common injuries from car accidents. The BubbleBum booster seat which is available from Kiddisave today has been designed for use with a standard 3 point adult seat belt and offers protection by keeping the child in the main seat and spreading any impact over a large surface area of the body.
Cheeky Rascals

http://www.cheekyrascals.co.uk/
Cheeky-Rascals provide some of the most vibrant baby products available today, concentrating particularly on items designed to make family life trouble-free. Cheeky-Rascals have sourced products from all over the world, in order to offer baby products of the best quality and highest degree of safety for the convenience of parents and children. Cheeky-Rascals have had great success with their Buggyboards and Buggyweights ranges, and are continuing to make great strides in the baby accessory industry. Buggy weights smart design work by fastening weights to the front of your buggy using Velcro to stop the buggy from tipping in the event of the shopping bags getting the better of you! Avoid embarrassing bus moments and keep your baby happy on four wheels with our excellent quality products.
Cosatto

http://www.cosatto.com/
Welcome to the magical world of Cosatto…
Embark on your big baby adventure with the brightest brand on the airwaves. We\'re right by your side sharing the Cosatto passion for pattern. You're creating the extraordinary – so rock extraordinary gear.
Pattern makes your pip smile so Cosatto connect with your cutie. Join us on our mission to Save the World from Boring Baby Stuff, a polkadot at a time.
Absobloominlutely.
Don your pattern-tinted goggles and tune into Cosattovision.
For mini fashionistas everywhere check out our supa girly Yo strollers in Oh La La or Monobloom or our brand new Cosatto Noodle Supa highchairs in Dilly Dolly. Not only that, we are mad about the boys too with the new Yo POW stroller here to save the day. Don't forget our range of Cosatto car seats featuring Cuddle Monsters in both the Zoomi and Moova models.
Explore the Cosatto patterntastic planet to discover superhero products for you product, Cosatto have got everything covered from the Easi Peasi bathtime buddy changing chums to the new Story cot beds featuring Babushka and My Robot. Check out the Cosatto Car Seats and our hip highchairs. Don't settle for the ordinary.
Check out cheerful with our stuff – we're not into charging a bundle for extras. They\'re all included in the product price. So bag up the whole bundle for your bundle of joy.
Not just pattern pretty or fashiontastic, Cosatto stuff is smart. From gold -winning wheels to Which Best Buy Giggles, it's down to quality Cosatto craftmanship.
All Cosatto products have at their disposal the biggest superpower of all – the groundbreaking Cosatto FREE 4 Year Guarantee.
Jane – freedom and fun for families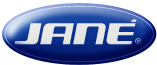 The best baby products are the ones that fit seamlessly into your life and allow your family to be who they are, removing the barriers that make enjoying each day with a new baby difficult. Jane knows this and with 75 years of experience the brand is well placed to offer a full line of goods from pushchairs to changing bags, each designed to make life that much easier. All Jane products at Kiddisave are built to perform, enabling your brood to get out and about, while keeping baby safe and secure.
About Jane
Originating in Barcelona, Jane opened for business in 1932 producing folding pushchairs. Over the years more products have been added to its offering and Jane prides itself on creating some of safest goods on the market, opening its own child-safety research centre.
Innovation is the watchword for the brand and each product is designed to the highest standards, with plenty of colours and style options to choose from. This means that whatever your tastes, you\'ll be able to find a Jane product to suit.
Pushchairs and carrycots
Jane pushchairs and carrycots are the best on the market and are firm favourites with parents around the UK. With plenty of styles to choose from, the technologically innovative products support baby as he or she grows. Choose a colour and look you love and rest assured your baby will be comfortable, secure and warm.
We recommend also factoring in the number of children, size of offspring, portability, and ease of manoeuvrability in your most common terrain when choosing a pushchair. Come rain or shine you can take your little one for a stroll in your Jane pushchair too, while the brand\'s great range of carrycots mean your baby can snooze away undisturbed as you travel from A to B.
There are two collections of carrycot available at Kiddisave: the Jane Transporter 2 and the Jane Micro Carrycot series. The former is available in Chromatic, Graphite, Vermelion, Memories, Blue Ink and Fragment finishes. These carrycots can easily be adjusted to fit Jane pushchairs, helping you save money.
Jane Micro Carrycots are available in Earth, Herb, Scarlett, and Violet. Like the Transporter 2, these are versatile and their lightweight nature makes them incredibly popular. A visor is also included to keep unwanted light away, while both collections include easily collapsible features and can be washed.
Car seats
Travel safety is of utmost importance for parents and getting the right car seat as your baby grows will ensure journeys are a pleasure for your family.
Jane has a great range of products available to keep your child safe. In a range of colours and styles, you\'ll be able to find one that offers the security you need in a look you\'ll love.
Baby carriers
If you don\'t want the hassle of a travel system, baby carriers are a great alternative. Jane Travel Baby Carriers 2012 are multifunctional and adjustable to fit your body. Carrying your baby has never been so comfortable or easy, with the products wearable on the front or back.
Available at Kiddisave in a variety of styles, the straps are designed so as not to put stress on your back or muscles. Baby is comfortable too and the natural rocking movement of your body is sure to send them off in a restful sleep.
Walkers
Keeping your baby occupied can feel like a full-time job. Luckily Jane has a great range of walkers designed to ensure little ones have fun while learning how to walk.
Important extras
From high chairs to bouncers, rockers and changing bags, Jane has everything you\'ll need to help you create a stimulating and safe life for your baby. You can rest assured you\'re getting the best from this brand, making those early days that much easier.
Kidsline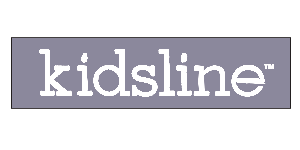 http://www.kidsline.com/
Kidsline stock a range of beautiful embroidered childrens bedding for boys and girls on Kiddisave. Kids line baby accessories span a range of nursery products including a choice of kids line baby accessories like nursery tidies, nappy stackers and lampshades amongst the huge choice of kidsline bedding. Kids line Zanzibar bedding is a gorgeous example of one of the options available at Kids Line featuring cute animal themed kidsline bedding and matching nursery accessories. The Kids Line Zanzibar designs are just one of many lovely designs for kids bedding. Browse our collections today. Kidsline are one of the most popular brands for kids bedding. Experience the quality and sweet designs for your kids, buy online today at Kiddisave, the one stop baby shop. Kidsline are one of the biggest baby bedding manufacturers in the baby and nursery product industry. Kidsline understand that parents
Lollipop Lane
Lollipop Lane baby stock the sweetest range of nursery accessories and cot bedding including Lollipop Lane cot sheets, fleece blankets, pillow cases and Lollipop Lane bedding. These Lollipop Lane nursery bedding sets come in a range of Lollipop Lane designs including Tiddly Wink, Sleepy Little Lamb and Teddy
Maxi-Cosi Pushchairs – safety and style for baby
When your new baby comes along you\'ll have enough to worry about without fretting over whether your pram, buggy or car seat is doing its job. Luckily Maxi-Cosi has a series of travel solutions available at Kiddisave that will put your mind at rest.
The brand is specifically known for its high quality and multiple award winning baby car seats, but it also offers functional and stylish pushchairs, travel systems and accessories. Combining breathtaking designs with safety and quality, Maxi Cosi Pushchairs are all about simplicity. This means it will be easy for you to get baby from A to B, with travel solutions designed for minimal hassle.
Car seats
Maxi-Cosi has over 25 years of experience producing innovative car seats to ensure baby stays safe and secure while exploring the world with mum and dad. The brand is at the forefront of car seat technology and continues to set the standards for the industry, complying with even the most stringent safety rules. In its quest to provide the best products, Maxi-Cosi launched the first i-Size compliant toddler seat.
Each design is created to integrate seamlessly into your daily routine, right up until your child reaches 12.
What is iSize?
This is the latest car seat safety regulation that came into effect in July 2013. This provides extra protection for baby and means that forward-facing travel is required for children up to 15 months, instead of nine to 12 months, which was previously advised. Maxi – Cosi helped to develop iSize regulations and is committed to ensuring little ones are as safe as possible at all times.
Pushchairs
Getting the right pushchair is important to ensure you and your baby can enjoy each day securely and comfortably. Style should also be at the top of your list – only the best for your bundle of joy. Whether you\'re on the look out for a lightweight buggy or a pushchair for some off-road action, Maxi-Cosi has the solution for you.
The Maxi-Cosi Loola Modern Black combines great looks with functionality. A smooth ride, this pushchair can even be used one-handed. Ultra-compact, you can assemble it easily and store it without taking too much space. The Loola can also be used from birth to the age of three – an investment for your child\'s development.
Travel Systems
To ensure you have all the solutions you need for getting around with your baby, Maxi-Cosi offers great travel systems. This means you can get your hands on a pushchair and car seat at a great price at Kiddisave. Let Maxi-Cosi do the hard work for you and pick a travel system that complements your family\'s lifestyle.
Accessories
Maxi-Cosi knows that travelling with your little one is more than just ensuring they have the right pushchair or car seat. That\'s why they offer mosquito nets and familyfix bases, meaning you have everything you need to keep baby secure and protected.
To get your hands on the latest Maxi-Cosi products, check out Kiddisave and see how you can make your little one as safe as possible when on the move.